Finishing
Home | Finishing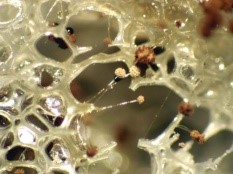 Anti Bacterial
Antimicrobial Fabric and Nonwoven Textiles


Today's consumers demand high performance from textiles, regardless of whether the fabric is for apparel, home textiles, or outdoor applications. A purchasing decision is often based on the functional aspects of fabric and color and texture. For this reason, the antimicrobial fabric can offer added value to many different types of goods.
Bacteria, fungi, and dust mites can wreak havoc and cause many different issues. They create odors in intimate and athletic wear, increase in medical environments, cause allergic reactions, and are responsible for stains in upholstery and other household items.
Microbial growth also attacks outdoor textiles such as awnings, tents, or lawn furniture and leads to discoloration and degradation.
Benefits of Antimicrobial Fabric Treatment:
Antimicrobial fabrics offer freshness, stain protection, and extended product life, even for heavy-duty outdoor applications.
It is formulated to provide excellent durability, antimicrobial fabrics treated with Ultra-Fresh or Silpure offer effective performance after multiple cleanings or extended exposure to environmental stresses.

Oil and stain Resistant Finishes
Prevent oil and stains from being attracted to fabrics. Such finishes may be resistant to oil-borne or water-borne soil and stains, or both. Stain and oil-resistant finishes can be applied to fabrics used in clothing and furniture. Scotchgard is a stain and oil-resistant finish commonly applied to carpet and furniture.

Wrinkle Free
Crease Resistant Finishes are applied to cellulose fibers (cotton, linen, and rayon) that wrinkle easily. Permanent Press fabrics have crease-resistant finishes that resist wrinkling and also help to maintain creases and pleats throughout wearing and cleaning.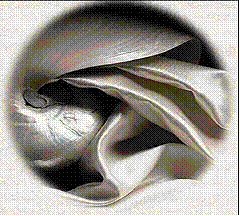 Silky Soft
When we want to improve the softness characteristics of a particular fabric, we should carry out the softening process. Remember always to consider the composition and properties of the substrate carefully.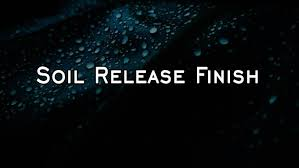 Soil Release Finishes
These finishes attract water to the surface of fibers during cleaning and help remove soil.

Antistatic finish
Reduce static electricity, which may accumulate on fibers. The most common type of anti-static finishes is fabric softeners. This finish includes the features as:
Avoid Charge Creation upon Rubbing
Wicking Effects
Soft Handle
Improves Fat and Soil Release
Good Fastness to Washing
No Impairment of Whiteness
Negligible Impairment of Shades and Fastness Antistatic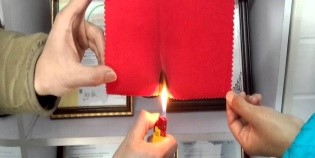 Flame Retardant Treatment Finishing
Are applied to combustible fabrics used in children's sleepwear, carpets, and curtains and prevent highly flammable textiles from bursting into flame.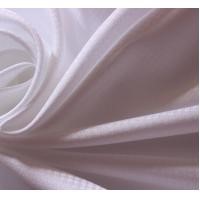 Peach Finish
Subjecting the fabric (either cotton or synthetic blends) to emery wheels makes the surface velvet-like. This unique finish mostly used in garments.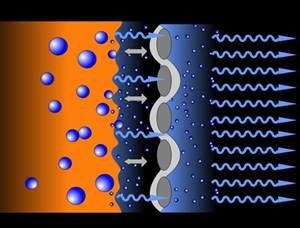 Moisture Management
This process is a controlled moisture balance between the garment and skin, keeping the body temperature constant at 37°C and evaporating moisture.
The process is applied to the skin and the outside of the textile.
This finish includes the benefits of Moisture Management for the regulation of body climate.
The goal is to avoid the risk of Hypothermia or Overheating.
Hydrophilic Handle for wear comfort.
The process adds the anti-electrostatic effect of preventing the textile from clinging.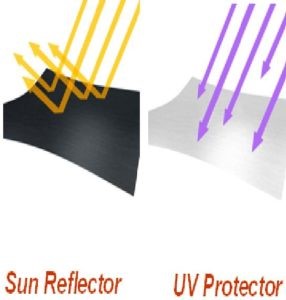 Anti UV
This system works by absorbing harmful ultraviolet radiation and transmits them to the heat that is harmless to human beings.
In recent years, consumers have become increasingly aware of the need for sun protection, which is related to the incidence of sun-induced skin damage and its relationship with increased exposure to UV light. Reducing the exposure time to sunlight, using sunscreens and protective clothes are the three ways of protection against the harmful effects of UV radiation.
UV ProtectionFabric treated with UV absorbers ensures that the clothes deflect the sun's harmful ultraviolet rays, reducing a person's UVR exposure and protecting the skin from potential damage. The extent of skin protection required by different human skin types depends on UV radiation intensity and distribution regarding geographical location, time of day, and season. This protection is expressed as SPF (Sun Protection Factor). The higher the SPF value, the better is the UV radiation protection.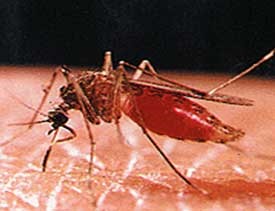 Anti Mosquito
Mosquito repellent textile is a revolutionary way to advance the textile field by providing the much-needed features of driving away mosquitoes, especially in tropical areas. It protects human beings from the bite of mosquitoes and thereby promising safety from the mosquito-borne diseases. Examples of such conditions are malaria, dengue fever (DF), Nile fever, dengue hemorrhagic fever (DHF), chikungunya, and filariasis. They are serious public health problems in tropical regions, especially in Africa and Asia. These diseases are transmitted to human beings through mosquito bite only.
Since there is no available effective vaccine for the control of these diseases, the prevention of mosquito bites is one of the main strategies to control or minimize the incidence of these diseases.
People now prefer mosquito repellent textiles, as they may remain active for up to a week when applied to clothes. A repellent applied to clothes usually retains its effect longer than on skin. Generally, cotton and nylon fabrics are treated with mosquito repellents since cotton is widely used as bed-sheets, where nylon as mosquito nets.
Water Repellent
Water Repellent is a processing agent that covers the surface of fiber by nanoparticle compound and gives the fabric excellent water repellency. It also provides washing durability.
the advantage of this finishing is that it can keep the original hand of fabric itself without losing air permeability since it is not coating finish covering the fabric completely with thick resins.
water repellent is often used for the final goods below; Outdoor garments, Suit, Coat, Umbrella, Carpet, Surgical gown, Automotive engine filter, Cardboard, etc.
In order to improve the water repellency and durability, the key point is how the water repellent is regularly bonded to the fiber at the molecular level and stabilized on the surface.