Fabric
Home | Products | Fabric
Knits
The new industry is run at the end of 2014, is now starting to be excellent news for consumers Lifestyle by Argo Manunggal. In this period, Lifestyle by Argo Manunggal increasingly intensified expansion in the knitting industry and makes itself one of the leading and trusted knitting textile industries in Indonesia.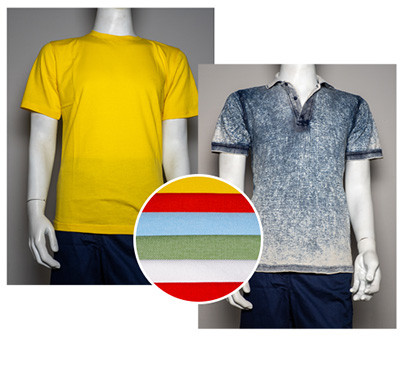 The yarn used as a feedstock is entirely the best quality yarn that can be produced by the Lifestyle by Argo Manunggal spinning. At present, our knitting industry is still at the stage of development undertaken by our trusted resource.
Our Knits division redefines comfort and performance in clothing. We are one of the largest knit fabric manufacturers in Indonesia with a capacity of 6,000 T, and still growing exponentially.
Our product quality is guaranteed because we are using selected raw materials, 100% cotton, highly controlled processing, and international standard inspection, and also:
special finishing (enzyme, mercerized, anti-UV, anti-bacteria, and quick-dry)
Our in-house, dedicated design team enables close-to-season collections and co-creation for our brand partners who are able to leverage our core specialities.
Our newly launched our Innovation Lab offers new, exciting, and trendsetting lifestyle fabric and garment solutions.
Our vertically integrated set-up sets us up to provide un-matched product possibilities and quality, with speed-to-market solutions.
We offer creative and high-end products with functional finishes and a wide range of prints.
A holistic lifecycle approach to sustainability. We offer a variety of sustainable yarns - BCI, Organic, PCW and Rope-dyed yarns.