Fabric
Home | Products | Fabric
Greige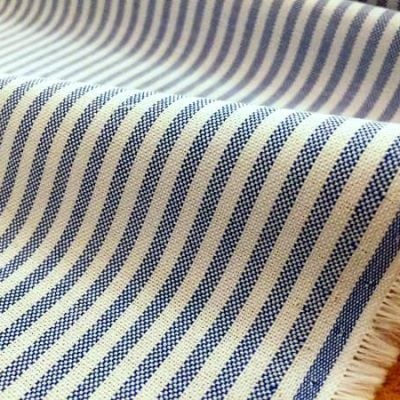 At Lifestyle by Argo Manunggal, we export a wide variety of greige fabrics. Greige fabric is also known as grey fabric and the term grey does not indicate the colour of the fabric but the finish. This fabric is unprocessed or unfinished which hasn't been dyed, bleached and processed. It can be used in the making of upholstery, home linen, clothes, garments and more. Another common term for greige fabric is raw fabric. We supply the woven or knitted greige fabric.
We cater to a variety of different industries, and that's reflected in the hugely diverse range of fabrics we have in stock. Here, you can explore our products in a variety of colours, patterns, weights and textures. Ranging from reliably versatile designs to timeless, classic weaves, we've got fabrics to suit all seasons and styles.
Our Variant :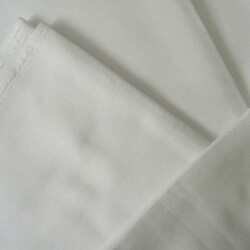 Cotton Polyster Grige fabrics
The best of the properties of both cotton and polyester are combined to provide a fabric that has easy care qualities and comfort provided by the moisture absorption qualities of cotton.
We make it in various blends catering to the varied test of our clients. Cotton Polyester Grey Fabric also has very low shrinkage and is also resistant to pilling due to the presence of polyester. 100% cotton is blended with 100% polyester. They are bailable in bleached, dyed and printed patterns as per the requirement of the clients.
Applications : We weave these fabrics in different variants. These variants can be used for various purposes.
Bedsheets, Room curtains, Clothing Solutions, Shrouds, Blanket Covers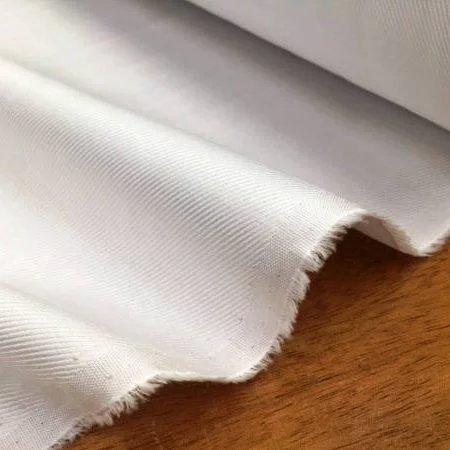 Twill Greige Fabrics
Twill is a type of cotton textile weave with a pattern of diagonal parallel ribs. This is done by passing the weft thread over one or more warp threads and then under two or more warp threads and so on, with a "step" or offset between rows to create the characteristic diagonal pattern. Because of this structure, twills generally drape well and withstand higher wear and tear.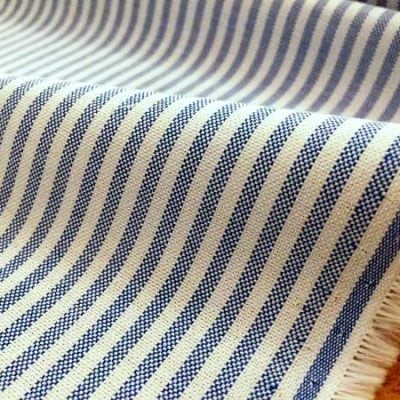 Oxford Greige Fabrics
Both our cotton Oxford fabric and cotton Pinpoint fabric are durable yet soft to the touch with a slight surface texture. Oxford fabric has a basketweave construction and is usually associated with casual shirts while Pinpoint is characterised by a small dot or pin effect and is more formal. Both fabrics are available in plains and designs.
Pinpoint is often associated with the popular Oxford fabric because of how it's made. Like the Oxford fabric, pinpoint has an under, over weave, which gives the fabric texture and subtle shine. The difference, however, lies in the thickness and weight of the yarns used to create pinpoint fabric. The result: A higher thread count and lighter finer weave than Oxford fabric – helping create that formal and fabulous finish.
One of the best things about pinpoint cloth is its versatility. Unlike most fabrics, which are usually suited to just one or two looks, pinpoint is ideal for the majority of your day-to-day scenarios. With features similar to both poplin and Oxford fabric, pinpoint is an ideal choice for work, sociable events, and more formal affairs. What's more, it can be worn under a suit or on its own – either way you're bound to look good.
The pinpoint and Oxford shirts are easy to look after and easy to wear. They hang well, don't wrinkle too easily and are opaque. In fact, you needn't consider any other type of shirt.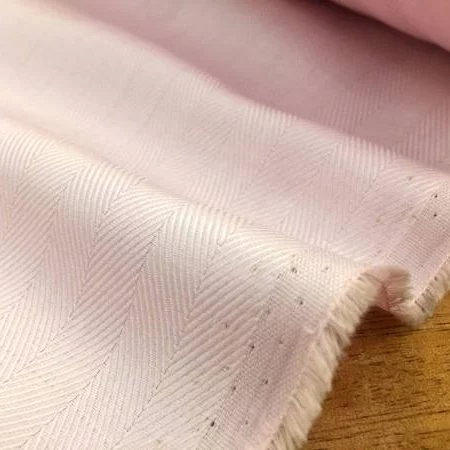 Herringbone Greige Fabrics
Herringbones are the combination of twill weaves in which the direction of the twill is reversed to produce stripes resembling herringbones and textured dobbies. The cotton herringbones have lots of surface texture but from a distance appear plain. So these are ideal if you wish to be different without standing out. Herringbone makes a big impact in the style world, especially in the colder months. As noted above, herringbone is a member of the twill family of fabrics and sports a distinctive v-shaped pattern. Its diagonal weave reverses direction at regular intervals, giving it a look slightly reminiscent of a fish's skeleton – which is, in fact, what gives the fabric its name.
The weave of herringbone shirts makes them heavier than other fabrics such as poplin, making them thicker and warmer and therefore ideal material for autumn and winter clothing. They're also more water-resistant than other weaves, (again a preferable trait for winter-wear) so as a result, they're easier to iron and quicker to dry. Their textured warmth is complemented by a smooth feel and a soft drape. Herringbone is also a brilliantly versatile fabric, often used in overcoats, suiting and dress shirts alike.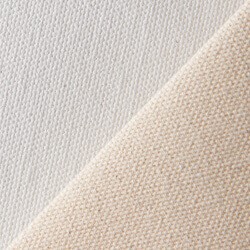 Dobby Greige Fabrics
Our range of Dobby Fabrics has eminent demand in the industry for its finesse in quality and easy maintenance. The best quality raw material is used in the manufacturing process to ensure high comfort, softness and colour-fastness. Eying the local as well as global market demands, a varied range is manufactured with beautiful colours, design and patterns as per the latest fashion trends. Dobby Grey Fabrics are manufactured by implementing small geometric patterns which imparts an extra texture to the cloth.
Applications : Dobby Grey fabrics are manufactured using extreme precision. It is also modified by patterns and weaving to suit various purposes.
They have a wide range of application across industries that manufacture diapers to industries that manufacture home decor. It also is widely used to manufacture decent handbags and basic polo shirts.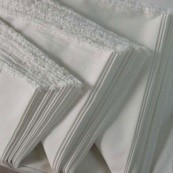 Sateen Greige Fabric
We manufacture high-quality Stretch Cotton Lycra Satin. These Stretch Cotton Lycra Satins are made from finest satin and fibre content and are considered as the most luxurious fabrics.
Satin is most often made from compact Cotton from Pima or Giza.
It is usually constructed by floating the warp or lengthwise yarns over four filling or horizontal yarns. The long floats give the fabric lustre. These Lycra satin fabrics are mainly used in the manufacture of ladies party wear.
Satin Grey Fabrics manufactured by Argo Tex Mills are a synonym of quality having the perfect lustre that satins are supposed to have.
Applications : Largely used as ground weaves for spotted and figured clothes.
Mixed with other materials like polyester, nylon, silk it can be used to manufacture a variety of clothes.
Keeping with the trend satin can be used to make quality party wear.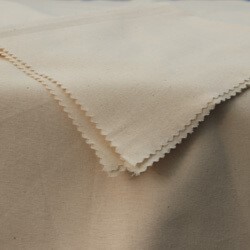 Linen greige fabric
Linen Grey Fabrics is one of the oldest forms of fabric. It traces its origin to Ireland in early Christian times. The Aditya Birla Group was the first to establish a plant for the production of linen fabrics.
Argo Tex Mills produces the Linen Grey Fabrics which is a part of a wide range of custom made fabrics that we offer. Linen Fabric is a hot favourite in tropical conditions such as India and the subcontinent. It is stronger than cotton yet softer and allows abundant passage of air, hence suitable for places with the hot climate.
It is available in two variants by composition: one that contains 15% linen and the other that contains 30% linen. It is also manufactured in various patterns of warp and weft to make it suitable for many industries. Linen Fabrics also have many applications and are a cheaper alternative to cotton fabrics.
These fabrics are manufactured using PPI measurement of 36, 38, 48, 52 and EPI measurement of 42,48, 52, 56, 58, 60. It can also be customized to suit the clients' requirements.
Applications : Linen Fabrics are used to manufacture table cloths, napkins, clothing, decoration materials.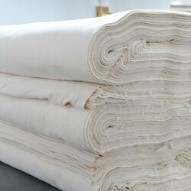 Plain
We are among the reputed organizations, deeply engaged in offering an optimum quality range of Greige Fabric. Cotton is one of the oldest fibres known to mankind and thus we, at Argo textile are in a constant effort to provide the best cotton to our clients.
Our Mills produces one of the finest qualities of Cotton Grey Fabric. As in all fabrics produced at Argo, Cotton Grey Fabric is also imparted quality. Cotton Grey Fabric is purely 100% cotton and can be sought as an alternative to Grey Woven Fabric.
Cotton Grey Fabrics are required across different industry verticals. So to cater to the requirements of all industries these fabrics are weaved in different measurements of ends per inch and pick per inch. The EPI measurements are 68, 70, 92, 96, 108, 120,132 and the PPI measurements are 40, 48, 50, 52, 56, 72, 80, 82, 88. It can also be customized in accordance with the requirements of the clients.
The quality of cotton involved in manufacturing the fabric imparts the best qualities to it. Few such qualities are the cloth us porous, allows passage of air, can be easily dyed.
Applications : Cotton finds varied uses across many categories because of its unique properties. We weave it in different techniques so that it satisfies the specific needs of our clients.
Complete Clothing Solution: Used for bed sheets, curtains, bed covers, bedspreads manufacturing
Home Textiles: Jackets, blazers, sweatshirts.
Kitchen Items: Used for kitchen aprons, mittens, table cloths, napkins