Fabric
Home | Products | Fabric
Denim

Previously named Grandtex denim world, we have been around for more than 40 years. Our innovative perseverance in keeping up with the global trends and requirements brings us as one of the top denim suppliers in the region. Some of our world-wide elite customers are Levis, GAP, Armani Jeans, etc.
Follow Us at

@grandtexdenim
Why our Denim:
Our Experience: Established since 1976 we weave a wide range of denim and chambray fabrics.
Our in-house spinning produces Ring Yarn and Open End Yarn with Slub and Multicount yarn production.
Our Indigo Dyeing facility for Rope Dye and Loop Dye is capable of producing a wide range of colours - indigo standard, yarn mercerized, dark indigo, double-dip indigo, sulphur bottom, sulphur top and a few more. Our factory is located in Bandung, Indonesia and able to weave over 2.5 million yards a year.
Denim is one of the most versatile fabric that transcend across gender, age, race and time. It is universally loved and never goes out of style, whether in the upper echelons of designer menswear or on the high streets. PT Grandtex, our denim factory, shares the same passion to service our existing and potential customers.
The universal appeal for Denim is the reason why this industry is the next target attention for the development by Lifestyle by Argo Manunggal to realize our dream of becoming the largest integrated textile company in Indonesia. The process of making Denim is similar to the process of weaving other fabrics, except that it needs to go through the indigo process at the beginning of the preparation (thread colouring).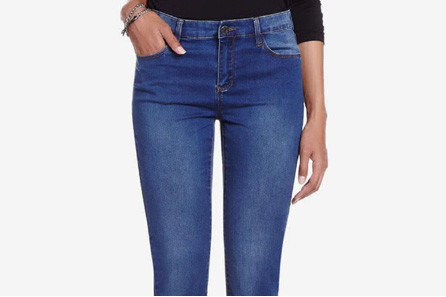 The types of raw materials we use to make denim fabrics are cotton, rayon, spandex, polyester and slub yarn. Currently, the type of Oz denim that we produce ranges from 4.5 Oz to 13.5 Oz with 2 basic types of the colour blue and black. With the quality of our qualified resources and sophisticated machinery:
Spinning 3000 balleg
Dyeing 1.800.000 YDS
Weaving 1.500.000 YDS
Finishing 2000.000 YDS
Laser 6000 YDS
Quality Standards: It begins even before we spin our yarn - our cotton fibre selection uses state of the art pieces of machinery. Every production steps are carefully monitored and consistently evaluated till the end product which goes through a rigorous QA approval process.


Where We are Stand Out?
Trend & Collection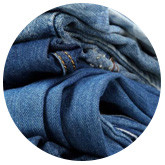 NATURAL DENIM LOOK
Vintage 501 looks with classic marble character now achievable through the mechanism on the weaving. Gold old classic denim fabric piece.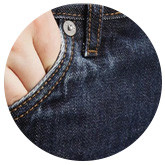 RIGID COLLECTION
Good pair of jeans will never fail you.
STRETCH COLLECTION: Maximum comfort for your daily.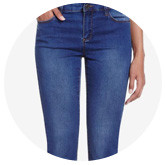 Feel soft, Breath Fabric
Good soft hand feel on any surface. Combination of raw material is not enough to provide this softness. Air twisted on yarn spinning give you another level breathable level.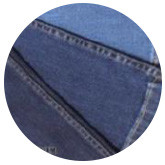 TENCEL DENIM FABRIC
Perfect combination of technology and natural fibre.
a. Lycra Easy Set
b. Specialized in soft feeling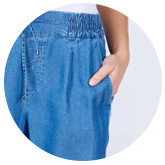 Light Wear all day
Your new favourite denim with light wear for your all-day activity.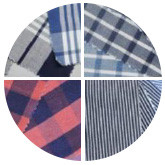 Cross-sectional Weaving Fabric
Color Cotton Twill


Sustainability

Because sustainability drives from the kindness and heart of human of industrial for a better world, We believe that and We have identified 4 (four) core Focus inputs that are truly material to us and form the foundation of our business.
Our policies, practices, and processes are geared not only to optimize utilization of resources but also nurture their source and thereby ensure that they remain in abundant supply. Our focus is on managing, enriching and getting these inputs fundamentally right and thereby making our whole business sustainably sound.
Our Social Responsibility
Our Denim (Grandtex) in the denim value chain and creating innovative fabric production while committing to deep, ongoing sustainability, social and ecological responsibility to the industry. Our responsibility is to create awareness for our customers/consumers on innovative & sustainable products. We have embraced sustainability as a platform for innovation. We leverage the cooperative works between our design, R&D, procurement, sales and production teams and suppliers to create more sustainable products for our customers and preserve our planets. As a fabric mill; reduction of waste, energy and water conservation, recycling, material health, safe and healthy working environment core of our sustainable strategy. We continuously implement recycling programs in our production facilities; such as heat, wastewater, alkaline, boiler heat, etc.
Today, we are in the position to offer ecocentric product range, like organic, eco-made fibre, bio-based and recycled materials, as well as cotton.
We communicate our impacts in accordance with our certifications and programs such as ZDHC, CleanChain, Higg Index, GOTS/OCS, GRS, OEKO TEX STANDART100, etc. Our Denim (Grandtex) utilises the best quality cotton yarns available on the market. We are working hard to acquire more of our materials from sustainable sources such as BCI and Cotton LEADS™. At the same time, we are continuously introducing new and innovative eco-materials, such as REPREVE® (fibres made from recycled plastic), to produce denim and piece dye in a sustainable manner, without compromising the quality of our products.  We have always been mindful of the importance of conducting our productions in a responsible manner. We invest in ethical strategies and actions in every stage of our business to transform our industry into a greener future.
Our Focus on Material Usage
Better Cotton Initiative BCI
US Cotton Trust Protocol
We use Lycra
Tencel & Eco Vero
Repreve Fiber, we are use fibre from plastic recycling
Indigo Solution Based
Our Black Denim is using Sulphur
Recycle Cotton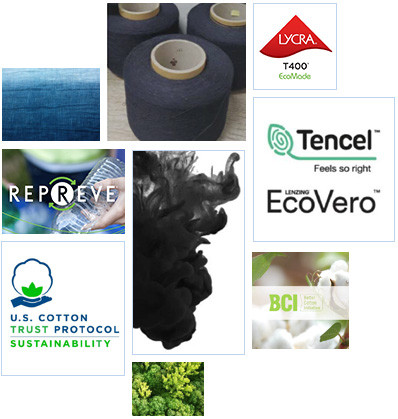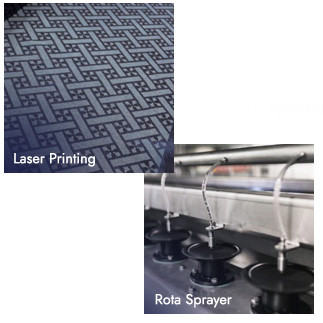 Our Focus on Production
Rota Sprayer
Zero Chemical & Water waste, on Laser Printing






Our Focus on Waste
Wastewater treatment: Bio Activated Sludge
Our wastewater treatment plant is the first facility to follow Industry 4.0 and has been digitalized to track and ensure sustainability in water and waste.
Dewatering & Sludge Dryer
Rainwater Harvesting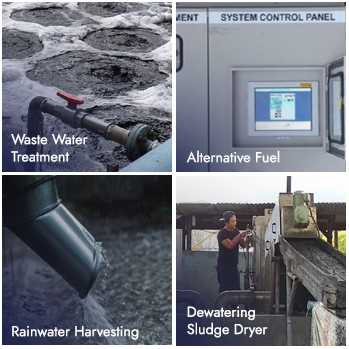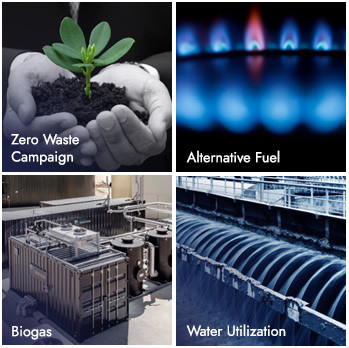 New Sustainable Goal
Zero Waste Campaign - started in 2018
ALTERNATIVE FUEL FROM SLUDGE 2021
Water Utilization 2021
Biogas from Organic 2025